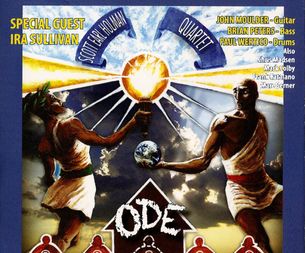 100 percent of the profits are  going to the homeless, hungry and those in serious need.
I've been putting it together since may 2010 and it's finally here !
7 time grammy winner Paul Wertico on drums .
John Moulder on guitar.
Brian Peters on bass.
This recording also features solos by chicago greats
 Mark Colby,
 Frank Catalano, and 
 Chris Madsen .
And then the final icing on the cake is special guest , a world renowned jazz legend ,
Ira Sullivan who not only plays solos but performs the spoken word.
This CD won't disappoint !!